Accommodation
If you are attending one of our courses we can help you find suitable accommodation.
Cork is a magnificent holiday destination and a full range of accommodation is available at all our training venues.
Our main base for Dinghy Sailing, Powerboating and Junior Courses is at East Ferry Marina in Cobh. This is a very beautiful location with excellent accommodation in the hinterland.
Please call Jo at our office in Cobh to help you with your accommodation requirements. Call now +353 21 481 1237 or mail us on .(JavaScript must be enabled to view this email address)
Click on the links below for accommodation in the area - but do ring us for help with your selection!
Waters Edge Hotel Cobh
Fota Island Resort
East Cork Tourism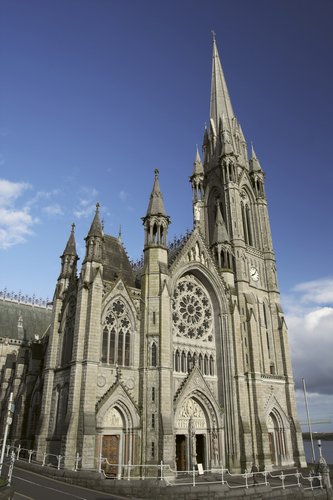 Eddie English Blog
13 April 2014
Round Cobh Island Windsurfing Race Sat May 10 2014
When windsurfing came to Ireland in the late 1970's it was a new from of fun. It wasn't long before there were pockets of windsurfing enthusiasts (or boardsailors) all over Ireland. Everybody who goes afloat has a competitive streak and it was with that in mind that Eddie English and Cork Boardsailing Club (Commodore Peter Crowley) organised theCork Harbour Open Boardsailing Championships on the October Bank Holiday in 1981.
In 1982 the Irish Windsurfer Class had their National Championships in Cobh and this again was a fantastic success. Obviously with all this windsurfing action on the Harbour it sparked a huge interest in Cobh - with lots of eager customers taking windsurf lessons from Eddie English and his team at SailCork (then called International Sailing Centre). It was only a matter of time before a local club was founded and in October 1982 the Buccaneer Boardsailors Cobh (BBC) began a programme of racing 52 weeks of the year. The 1982 Cork Harbour Championships was a huge success with 123 entrants! - the late and great Rob James was the overall winner. (Gerry Robinson was winner of the windsurfer Class) Cobh needed another race - so the idea of a marathon race was mooted - what would the course be - around the Great Island of Course!!
The Round Cobh Race was born.....................click below to read on